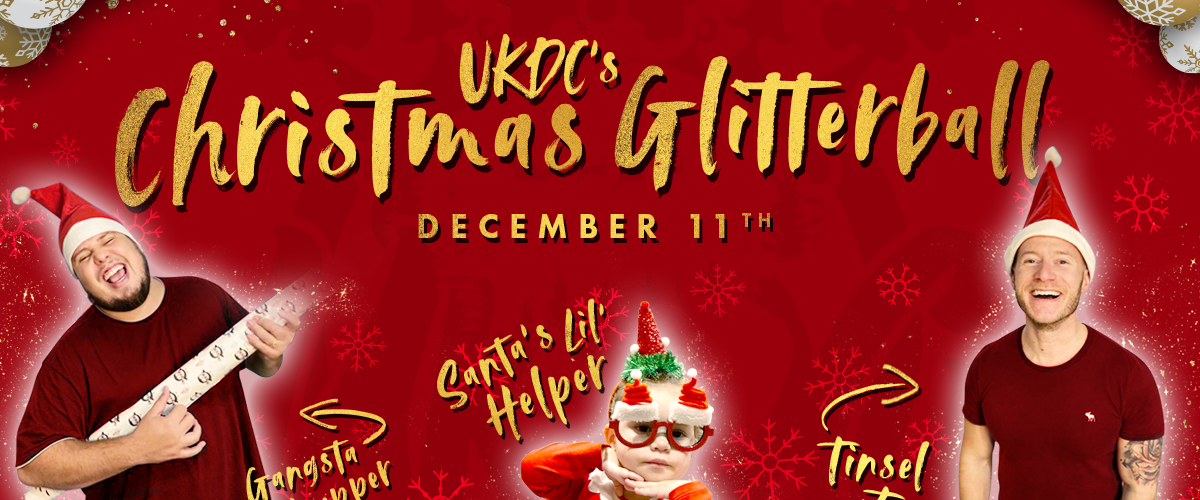 Date
Dec 11 2021
- Dec 12 2021
Time
2:30 pm - 12:30 am
Cost
From 25
UKDC's Christmas Glitterball – 11th Decemeber
You are all invited to our huge 'Christmas Glitterball'!
With the crazy year we've all had, we're going to make this event super special for everyone! Be prepared for loads of laughter, dancing and drinks!
We're wrapping up the year with an international guest workshop – Who have we got lined up? The only clue you're getting is this couple have never been to the UK… 
Planned schedule
14:30 – 16:15 Workshop
16:15 – 16:30 Break
16:30 – 18:15 workshop
18:15 – 20:30 Dinner Break
20:30 – 00:30 – Christmas Party


Bring in the merriment & cheesy cheer with all your friends and dance family this December.
Be prepared for some fun surprises, beautiful lighting, free shots, lots of tasty snacks, costume competition and some epic giveaways!
Dress Christmassy, get creative and dance the evening away.
Prices:
Full Day Workshop & Party
£75 – Early Bird until 14th Nov
£85 – Late Bird until 3rd Dec
£95 – On the door
Workshops only
£60 Early Bird until 14 Nov
£70 Late Bird until 3rd Dec
£80 – On the door
Party only
£25 – Early Bird until 14th Nov
£30 – Late Bird until 3rd Dec
£35 – On the door