Introducing our smallest ever fixed partner class!
Missed real life dancing? Us too!
As the world slowly starts to see the light at the end of the tunnel, we are thinking about the future of UKDC and how dance classes can get back to normal, as safely as possible.
Unfortunately we are unable to open our Chalk Farm school until the government gives the green light and everything is 100% safe to do so.
Pedrinho really misses working with all of you… so he's come up with a genius idea!
Instead of just selling individual private lessons, which can be very costly for you, he has come up with the idea to host 'tiny' private classes for a small group of Zouk addicts. The idea is for you to create your own group (of 3 fixed couples) to share this 8 hour training package between you. The package is priced at £1200, which will be split between your group of 3 couples. Pedrinho will completely customise your classes based on your groups specific wants and needs. 
We are planning to start these packages in August (dependant on government guidelines).
For your safety and comfort we recommend you choose your own group of friends, but if you are in a couple who cannot find a group,  don't panic as we can match you with other couples to create a new group.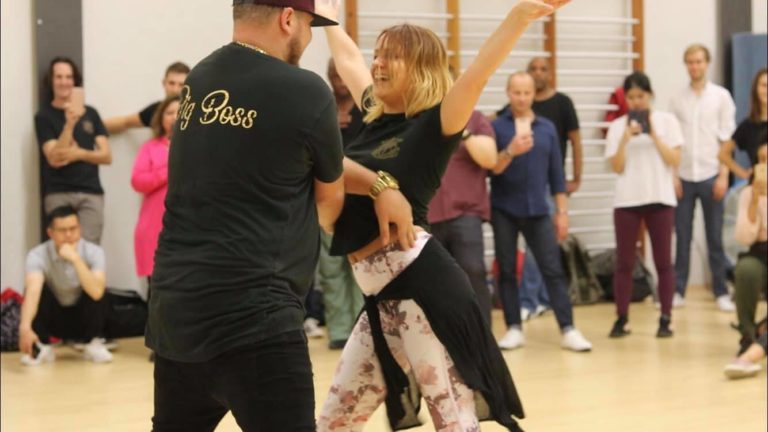 – Sessions will be between 1.5hr – 3 hrs depending on your groups needs/ how much you've missed dancing!
– Groups of 3 couples only (Fixed couples only; you will not be changing partners)
– A total of 8 hours training (which works out to be only £20 per hour, per person)
– If you have a temperature or feel unwell we will postpone your groups class to another day
– Classes will be held at Ricky's large mirrored living room in Hendon (NW9)
– The dance floor will be 'sectioned' to keep social distancing
– Closest train; Hendon station (2 min walk) or underground – Hendon Central (12 min walk)
Who are these sessions aimed at?
If you've wanted to get private lessons before, but didn't have the money, then this is the perfect opportunity for you. Find a group of friends and share this private group training experience. The goal is for every person to get that private lesson feel and attention, at a much more reasonable price.
If you are eager to learn, but do not feel comfortable meeting in small groups, Pedrinho is also offering individual private lessons.
Please fill in the form below and we will contact you as soon as we have a starting date!