Time
7:30 pm
Cost
From £5
"Bacha-Zouk Baby" – New Bachata & Zouk Night – Tuesday's @ Coyote Ugly, Camden
Welcome To The First Ever Regular Bacha-Zouk Event Night in the UK
Step aside, Jay-Z and Beyoncé, because there's a new power couple in town that's causing a lot of noise! – introducing Bachata and Zouk!
These two dance styles are like the dynamic duo of the dance world, making everyone wonder why they didn't team up sooner.
Zouk's flowing movements and intricate connections sync harmoniously with Bachata's fiery footwork and sensual rhythms.
 It was only a matter of time before these two styles united together and their love created a beautiful child… 'Bacha-Zouk Baby'…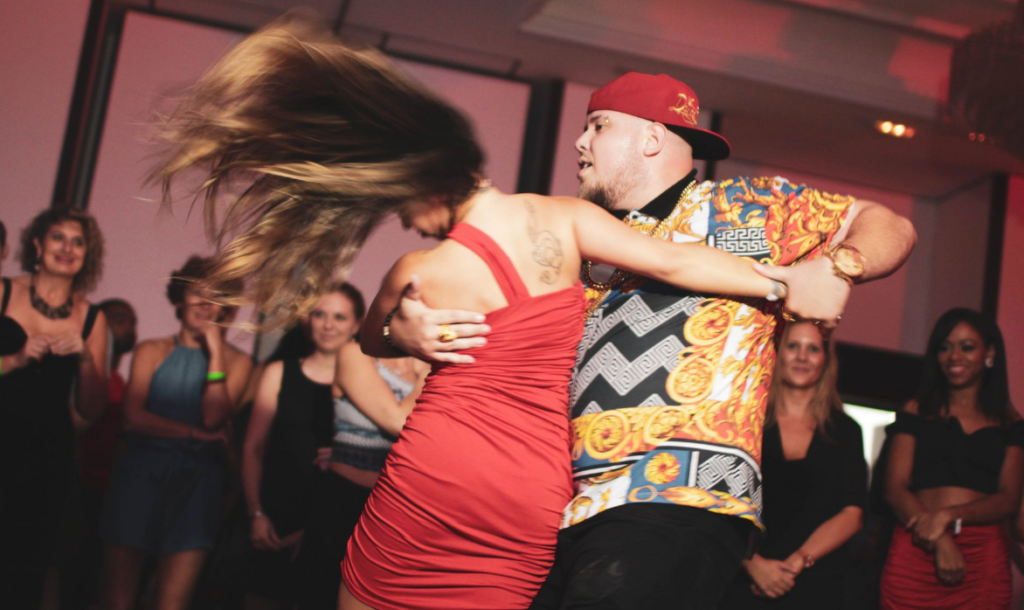 You most likely would've noticed there has been a huge influx of Zouk influence in the Bachata Scene, with many international Bachata teachers studying and training with Zouk professionals and studying with Zouk movements and techniques.
So many of London's most influential Bachata Teachers are now learning Zouk too – Now you can more easily too!
We invite you to experience a night of unparalleled rhythm and connection at the UK's pioneering Bacha-Zouk Night, hosted exclusively at the legendary Coyote Ugly bar in the heart of Camden Stables Market.
Join us for an extraordinary evening where the rich melodies of Bachata and the sensual sway of Brazilian Zouk intertwine, creating a dance night like no other.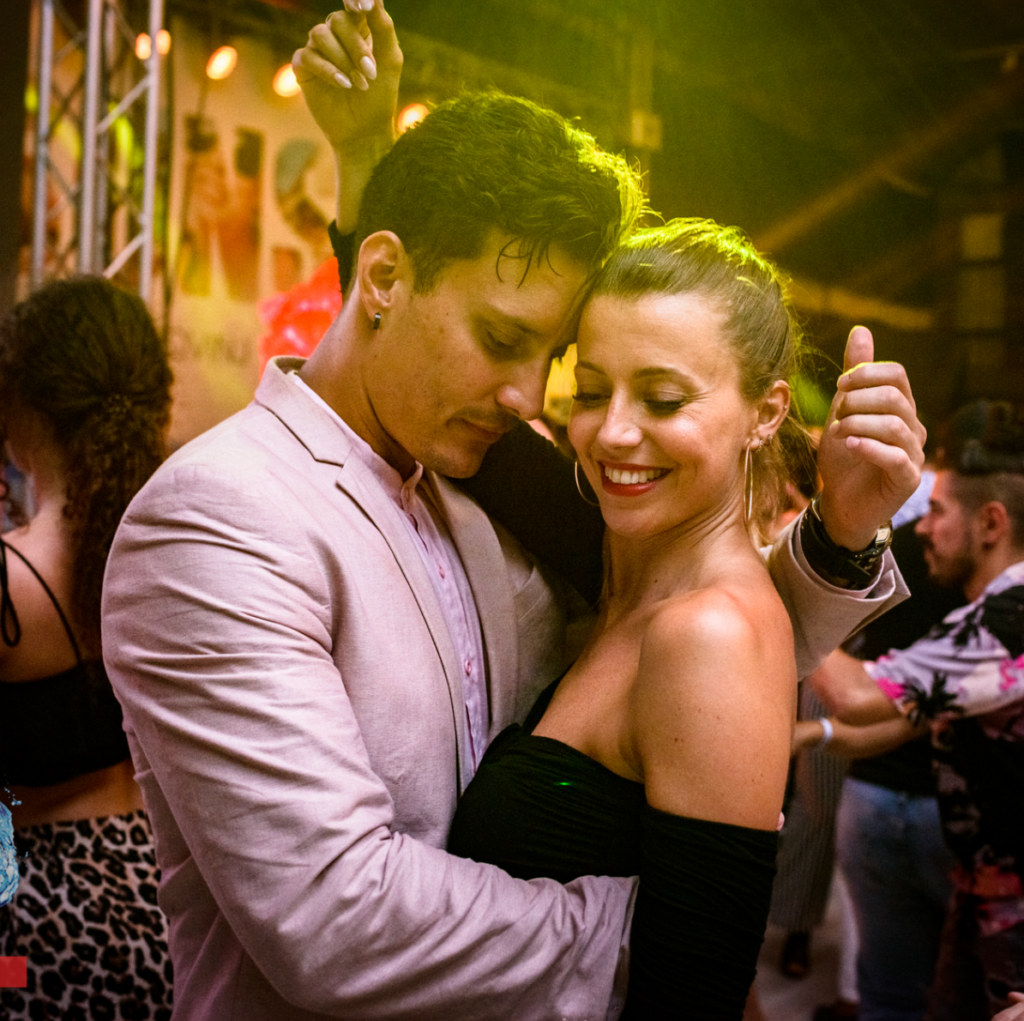 The first class you'll delve into the passionate world of Bachata (7:30-8:30pm) mastering its intricate footwork and intimate partner dynamics.
 Then surrender to the passion of Brazilian Zouk for the second class (8:30-9:30pm), as you learn to flow effortlessly and create meaningful connections.
Following the classes, the energy transitions seamlessly into a mixed social party, a few Bachata Songs, a Few Zouk songs, and a few songs you can dance both styles too.
The dance floor will pulse with a dynamic fusion of Bachata and Zouk beats, ensuring you experience the best of both worlds. 
Don't miss the historic launch of the Bacha-Zouk Night, the UK's first fusion of these captivating dance styles.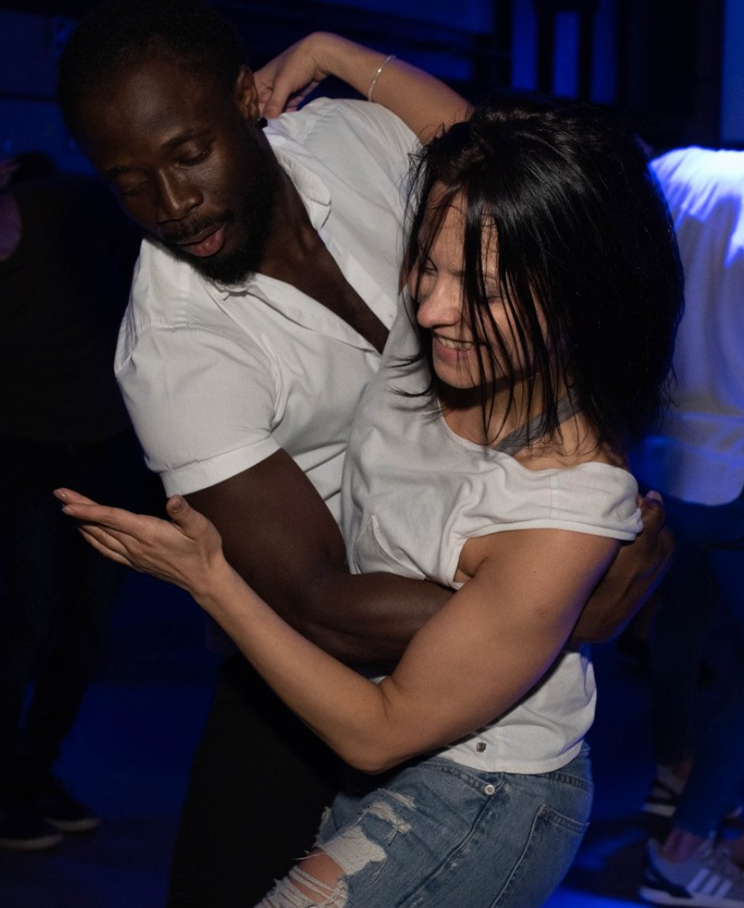 The Evening schedule

Bachata – 7:30 – 8:30pm (3 levels)
Bachata Beginners
Bachata Improvers
Bachata Intermediates
Brazilian Zouk – 8:30-9:30pm (2 levels)
Zouk Beginners
Zouk Improvers/Intermediate
Mixed Bacha-Zouk Social Party
9:30pm – 00:00am

Pricing
Pay on the door – No need to book in advance
1 x Any 1 hour class – £12 (include the party!)
2 x 1 hour Classes – £15 (Include the party!)
Social Party only – £5 (Must enter before 11pm!)
Additional info:
Fancy some tasty food?
There is a HUGE selection of food and drinks served all night long.
Please do not wear jogging bottoms – it's a club, and you won't get in!
Bring ID with you!
Address
Join us at Coyote Ugly, The Stables Market, Camden, Chalk Farm Rd, NW1 8AH (Map below).
Only 5 minutes walk from either Camden Town or Chalk Farm underground stations.
Driving?
You can park close by after 6.30pm for free on the surrounding roads (but check signs!)